Connecting People to Reliable Power
The Desoto Group is a full-service EPC firm providing services to our customers in the Transmission & Distribution and Natural Gas Distribution markets.
The Desoto Group is a minority-owned, woman-owned, and service disabled veteran-owned EPC firm offering quality solutions to our customers.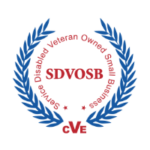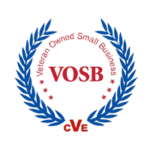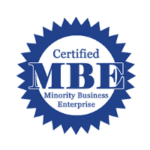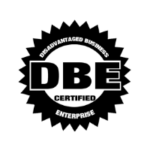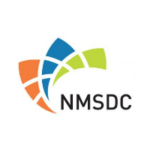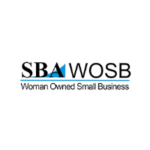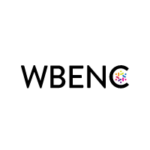 The trusted leader in energy project delivery since 2010
Desoto is a full-service EPC firm serving U.S. utilities and customers for over 12 years. We are highly specialized in electrical and gas construction and engineering. Over the years, we've tackled some of the most challenging projects throughout the United States to build the infrastructure that powers our nation.
No matter the scale or complexity, we set the bar high for every project we undertake to ensure a safe, on-time, and on-budget project delivery for our customers.
Years of outstanding service
Commitment to quality and safety
Our clients include some of the most reputable public and privately–owned Utilities
Putting people and safety first
The safety of our people and community isn't just a number to us — it's woven into the very fabric of our culture. We're continually improving our safety training programs, practices, and tools to achieve our vision of zero injuries.
Outstanding outcomes, delivered as promised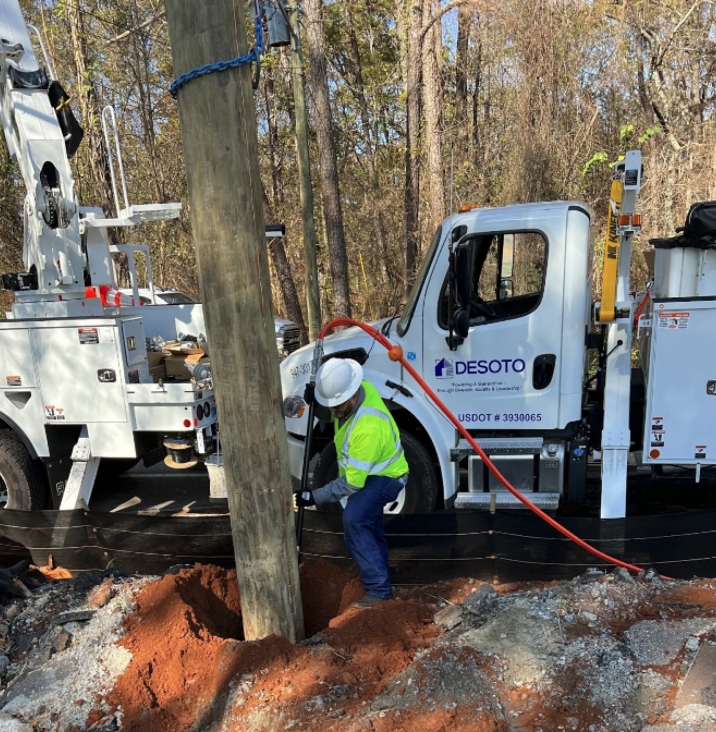 Pole replacements, new installations, removal/wreck out, maintenance projects, overhead reconduct, and other miscellaneous electrical distribution projects.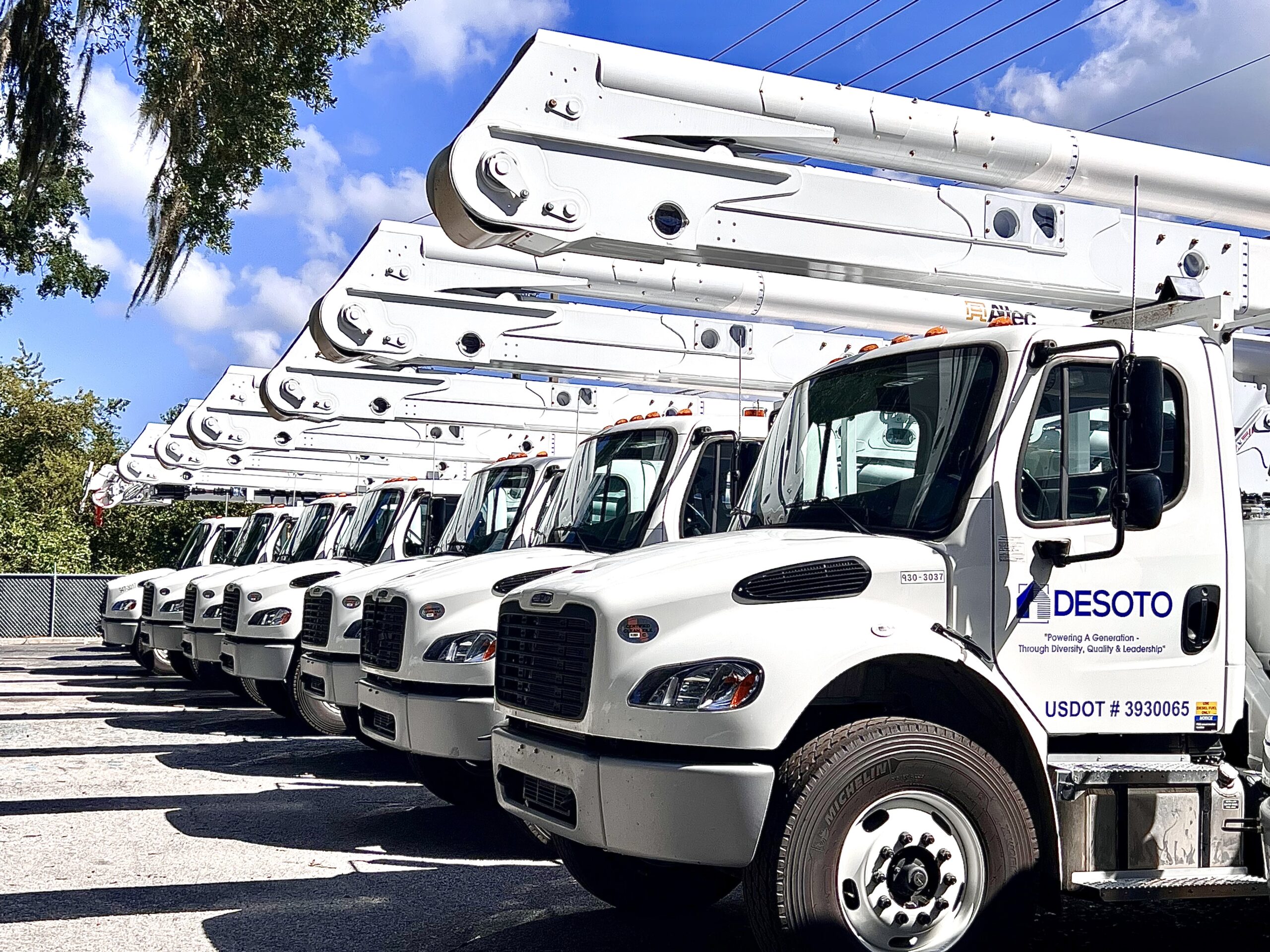 Standby awaiting trouble tickets.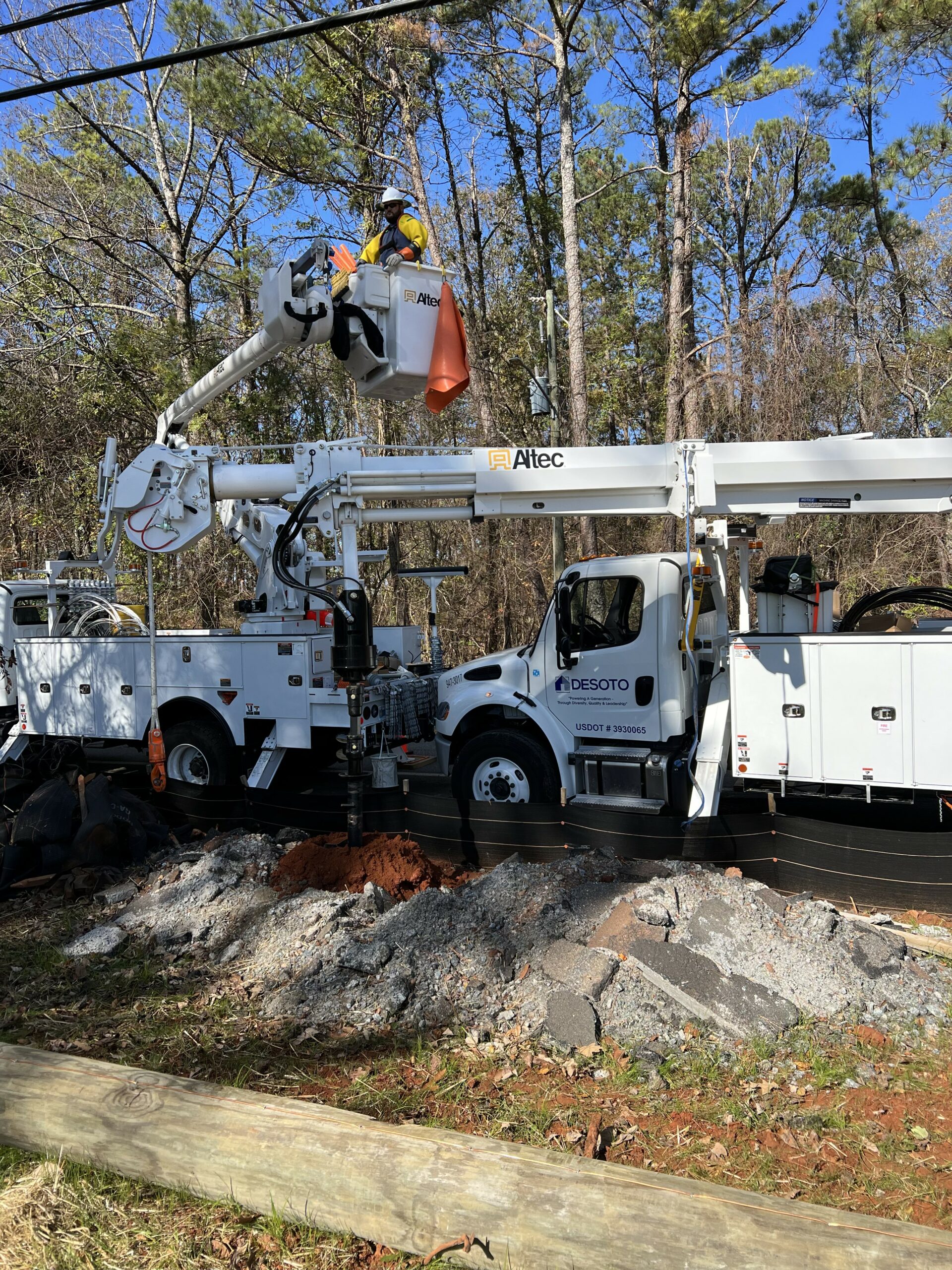 Staging during Hurricane Ian.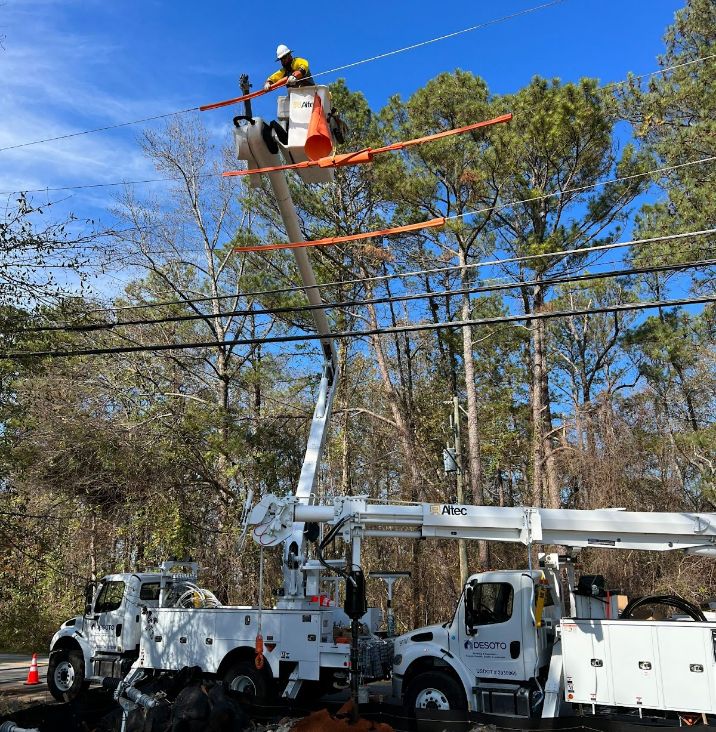 Install new B phase pole and transfer utilities from old pole to new pole.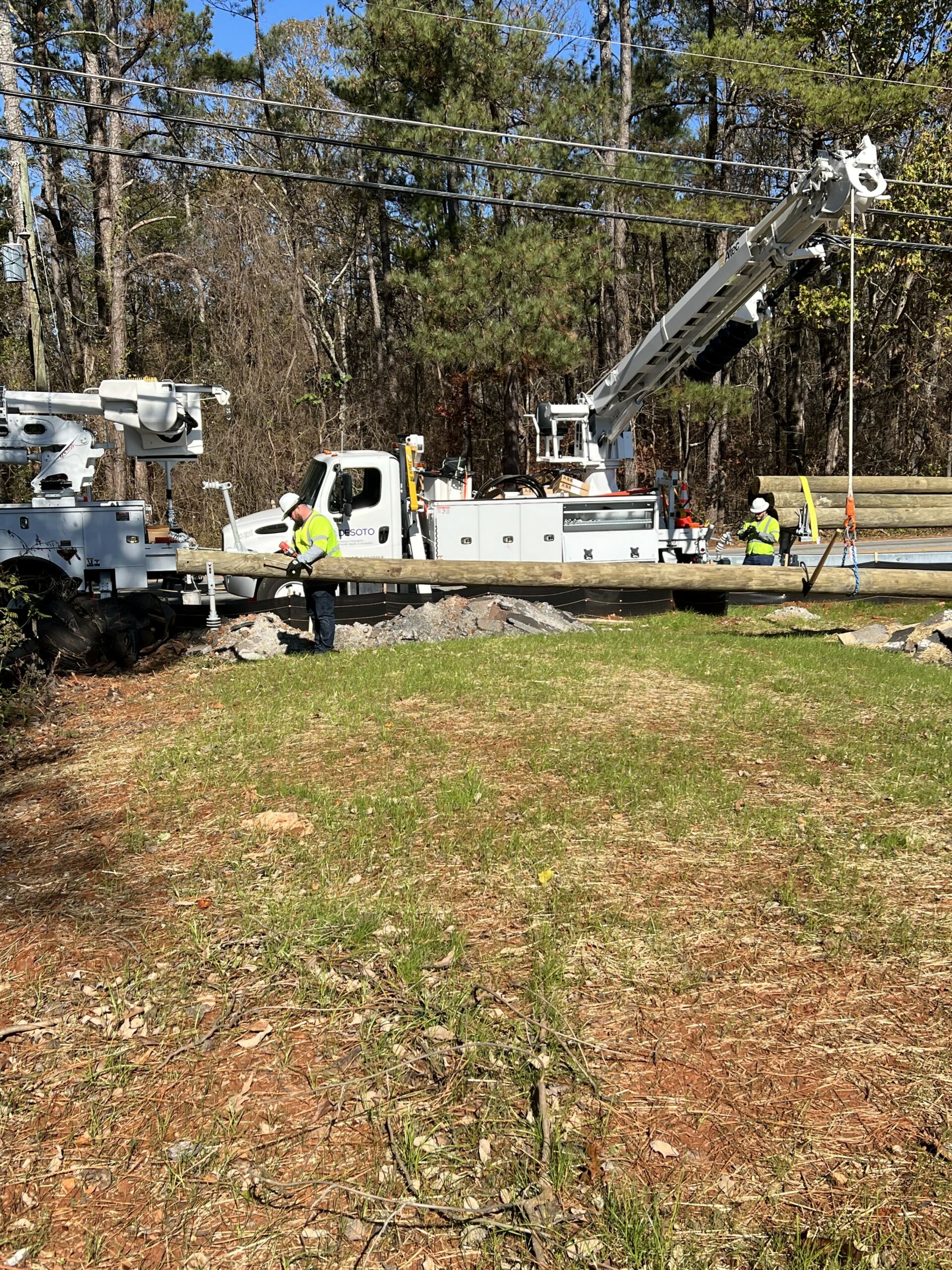 Various storm repair projects throughout Georgia.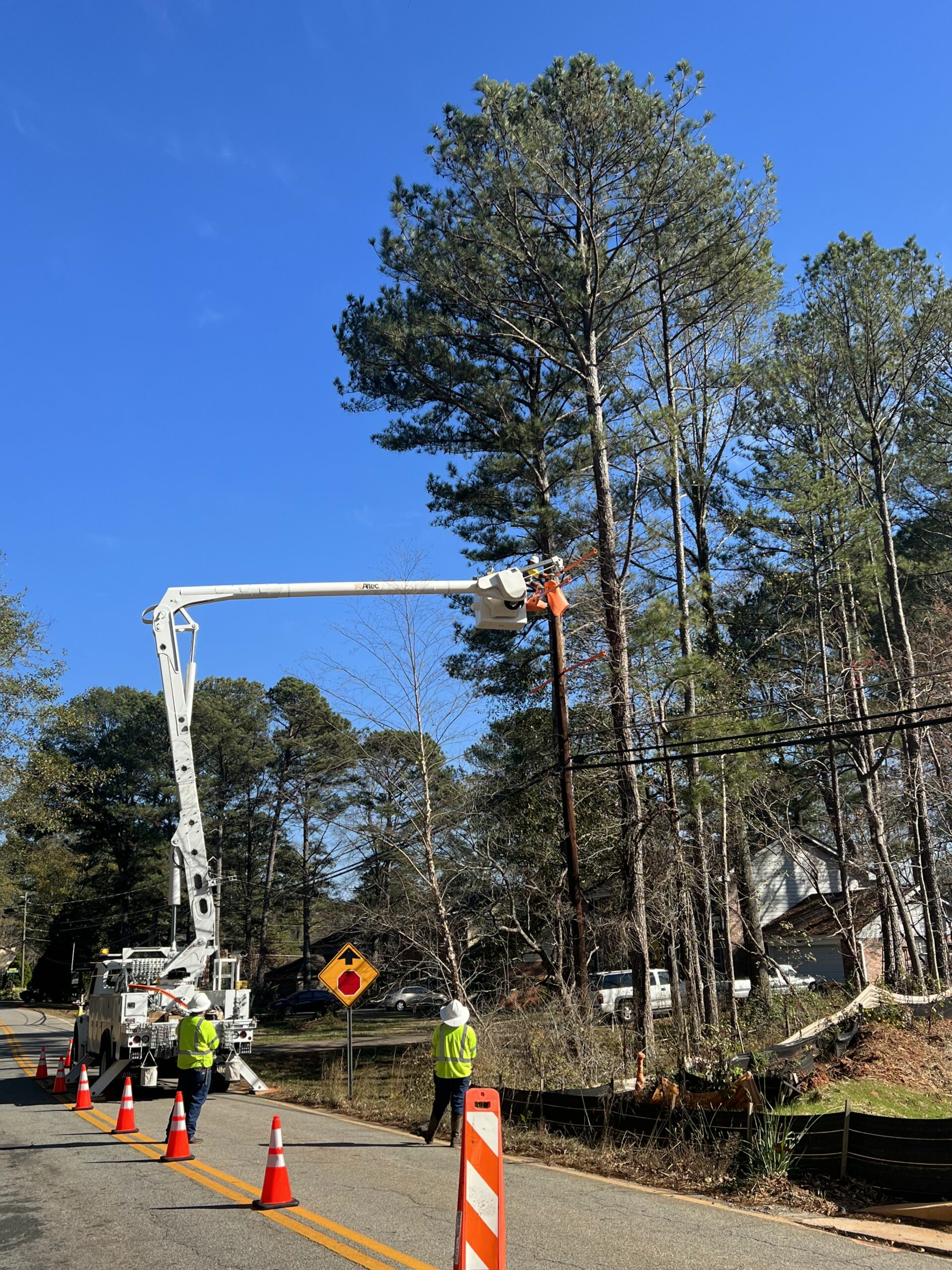 Removal of remaining poles post construction and joint-use facility transfers.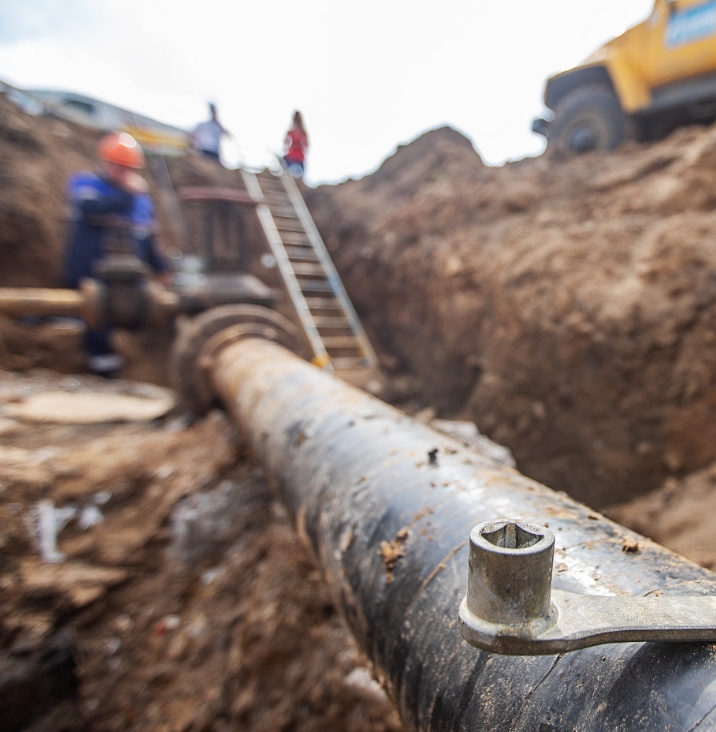 Bare main replacements, service replacements, meter and regulator replacements, regulator station repair, valve inspections and other miscellaneous natural gas distribution projects.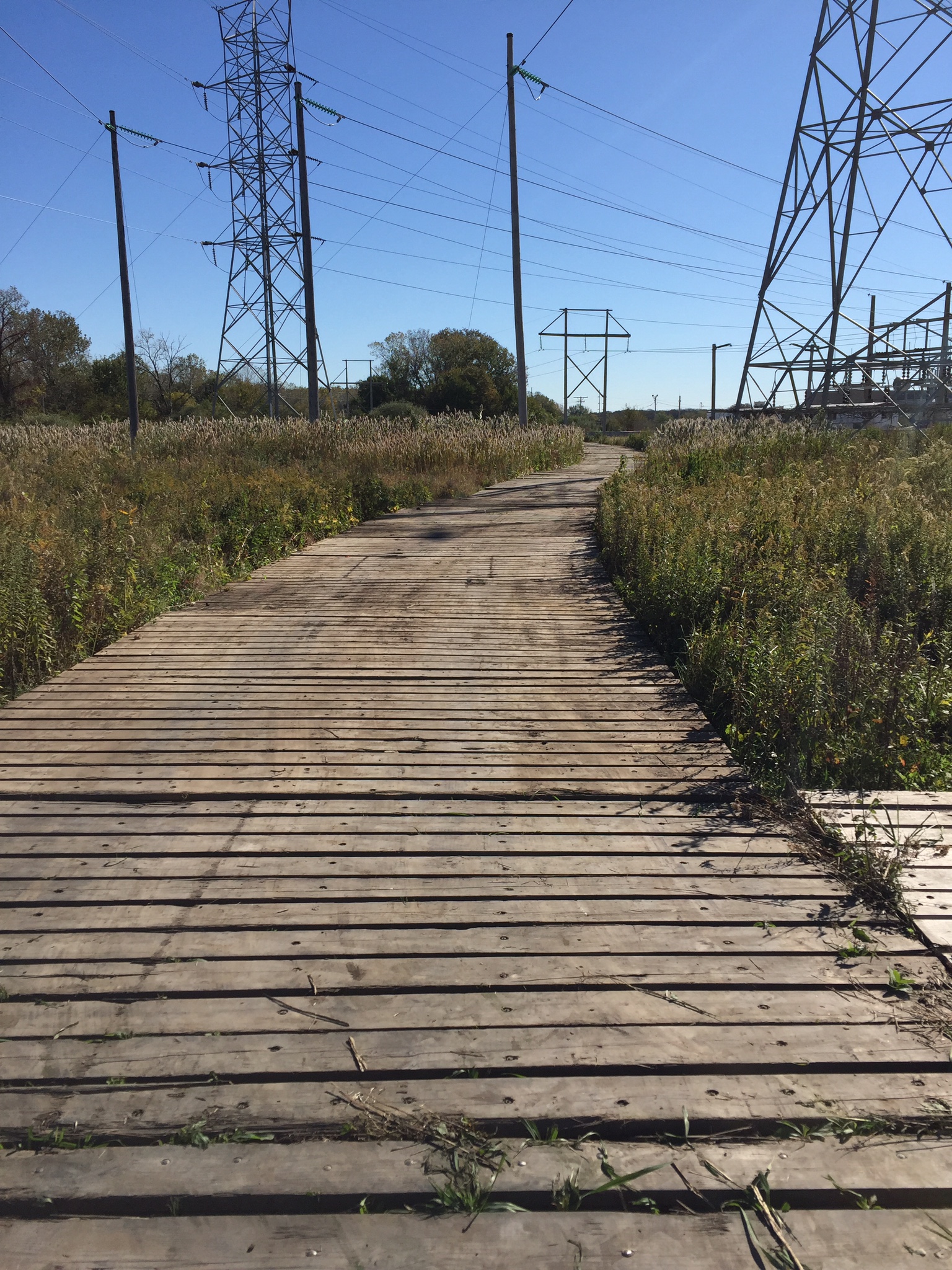 2,900 mats with installation and removal.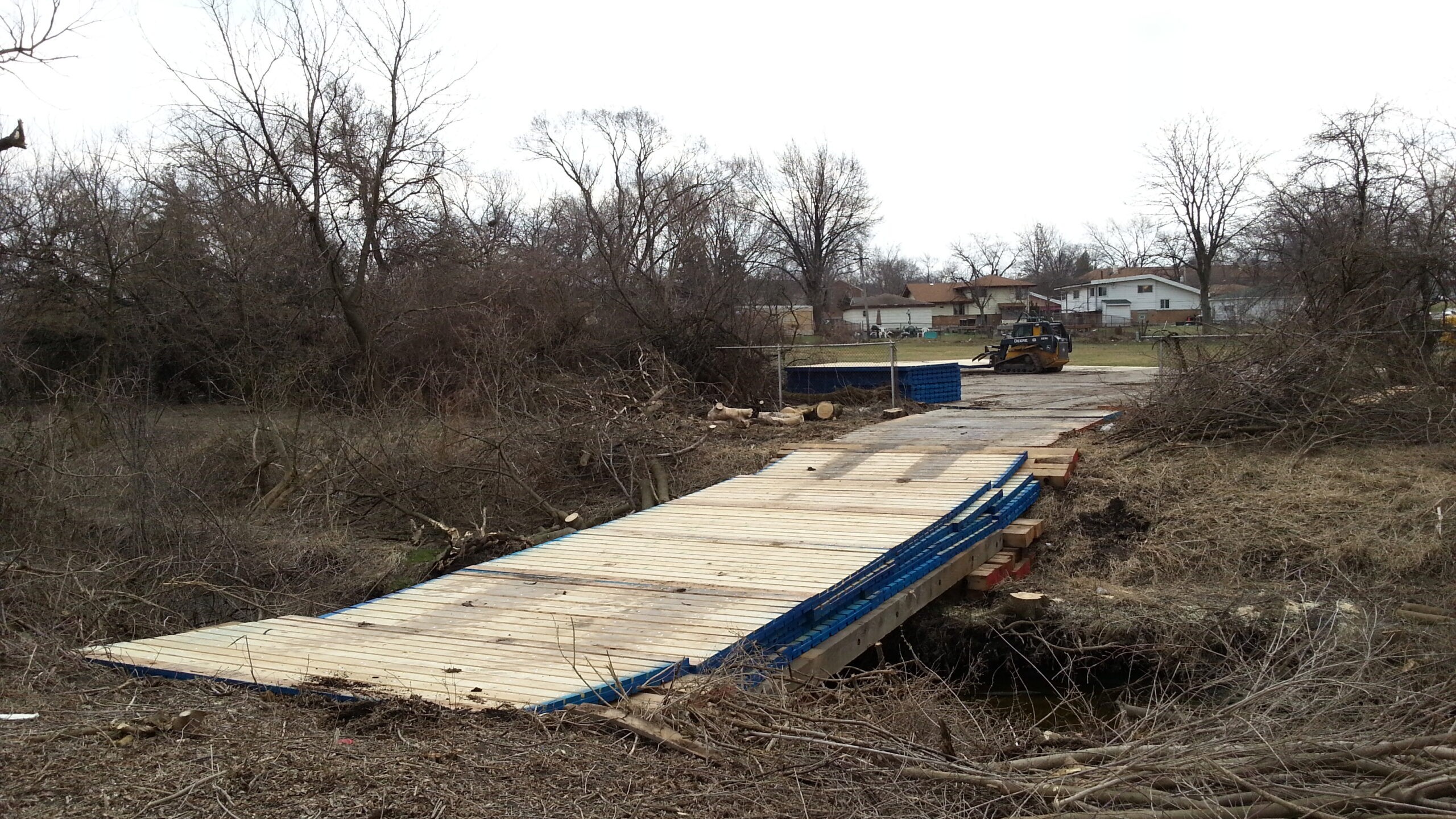 Rebuild of a 15.1-mile 161kV transmission line.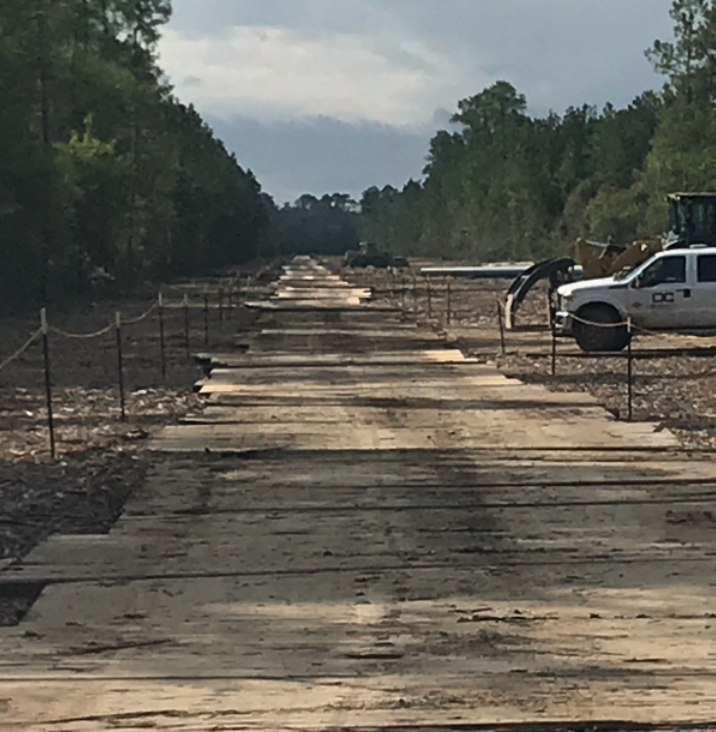 Construction of new 12.6-mile double circuit 230kV transmission lines, built as double circuit in existing and new ROW.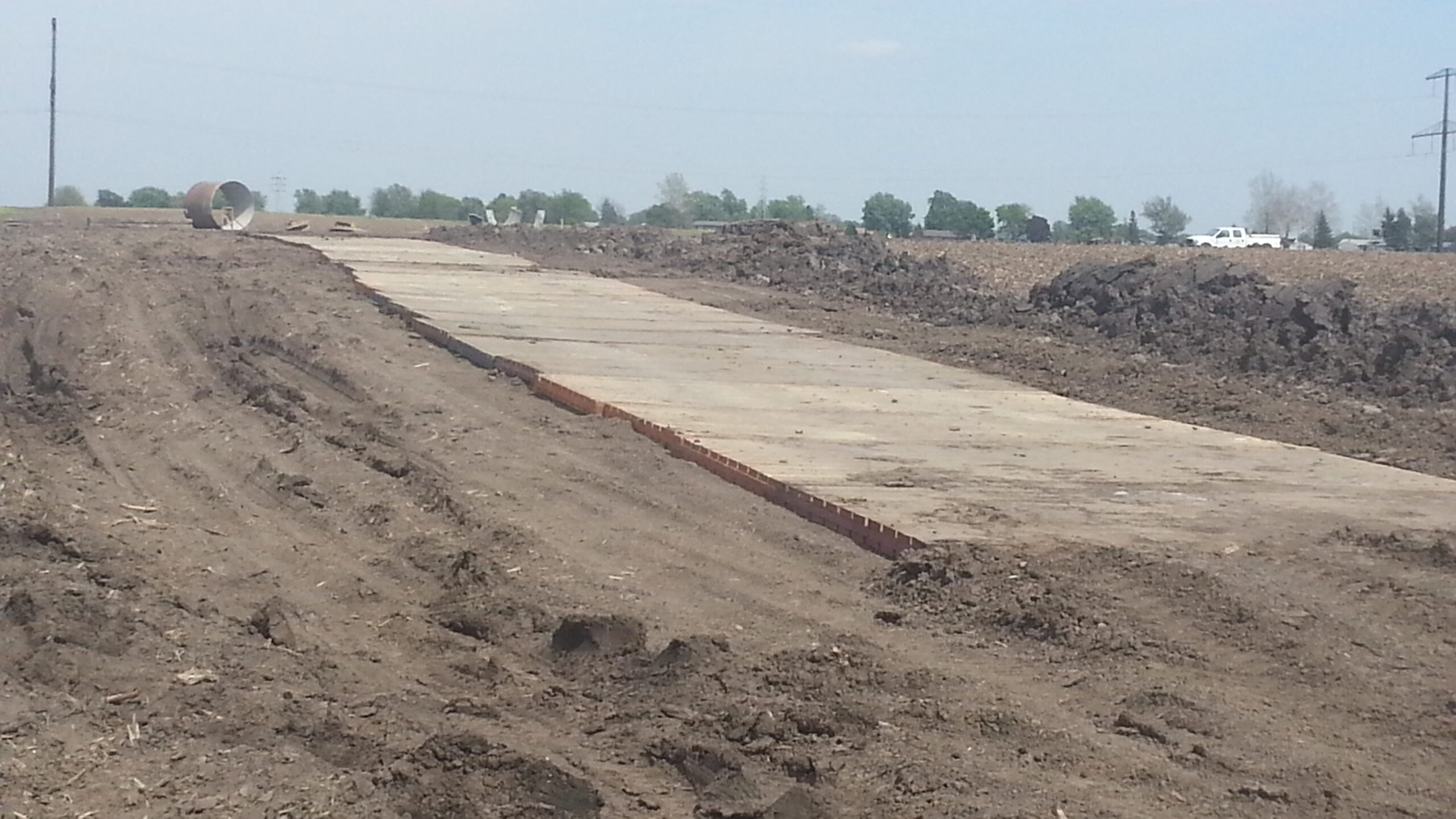 Site access services to new ROW including approximately 14,000 mats. Desoto provided all mats, as well as installation and removal crews and the associated equipment.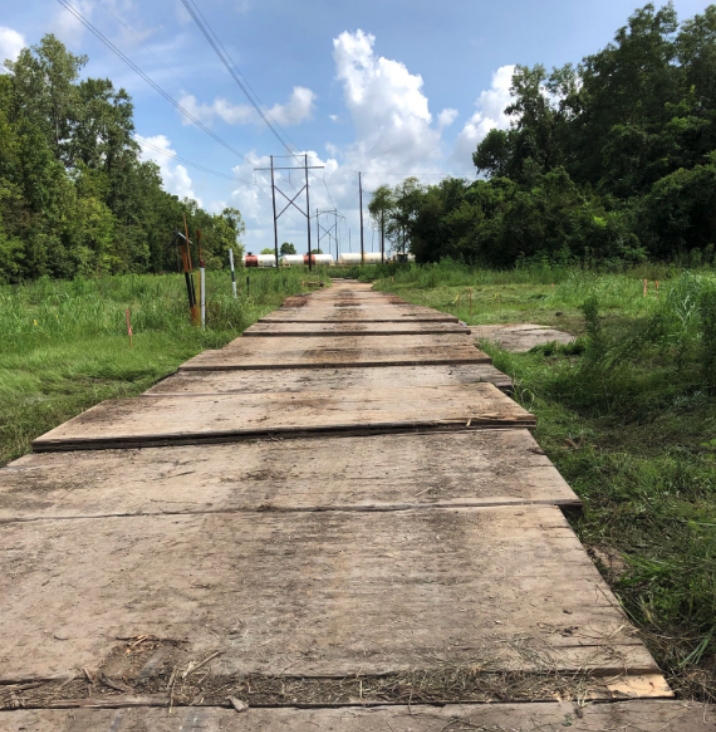 Site access services and matting for the first phase of a 70 mile new transmission line. Provided all matting, installation, and removal services, including multiple intermediate moves.
Desoto is poised for fast, steady growth and we're looking for talented professionals to take our firm to new heights.
We have the expertise to fill all or part of your project's scope. Contact us today and see how we can help you realize your vision.