The Desoto Group's Leadership Team
Our leadership is composed of highly educated and experienced professionals focused on building strong, collaborative relationships with our clients. Our team has MBAs, a CPA, a JD, Bachelor's degrees, and PE and PMP engineering licenses between them.
Ms. Montgomery is the founder, and current Chief Executive Officer and President of The Desoto Group. A seasoned executive with exceptional leadership skills and an outstanding record of operational improvement, Ms. Montgomery continues to break glass ceilings at the helm of her company.
Ms. Montgomery is a hands-on CEO, responsible for the oversight of day-to-day operations for the company's multiple business lines and maintaining strong relationships with both public and private partners. Her focus on the design and implementation of operations strategy and account oversight programs ensures a synchronized corporate-wide message.
Ms. Montgomery's expertise and professionalism is derived from over 30 years of combined experience in public administration, public/private partnerships, C-Level executive management, and service to her country. She understands the issues, challenges, and opportunities of doing business in today's environment, particularly as it relates to public utilities policy and regulations, construction, and workforce development.
Ms. Montgomery is a U.S. Army veteran who participated in both Operation Desert Shield and Operation Desert Storm. In addition to her military experience, she possesses a bachelor's degree and two master's degrees. Her service in the U.S. Army, the Executive Office of the Governor, and as a longtime government affairs consultant to Fortune 500 companies has afforded her the ability to harness partnerships, develop unique and individualized strategic infrastructure solutions for the benefit of clients worldwide.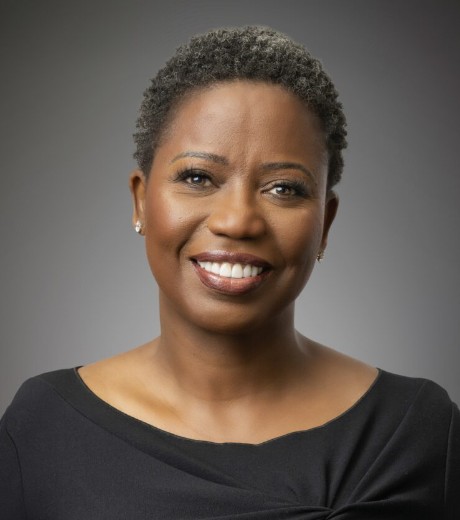 Sonya Montgomery
Chief Executive Officer & President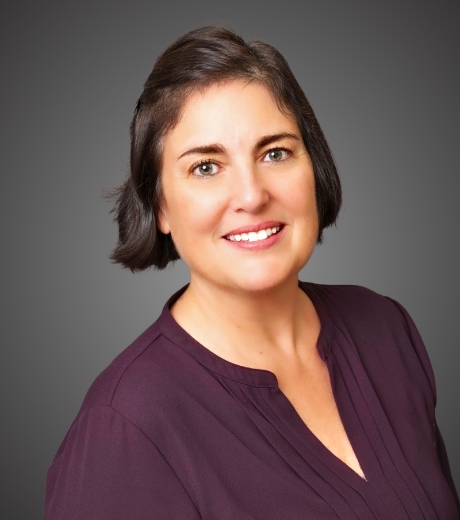 Beth Gibbs
Chief Financial Officer
Beth Gibbs is a finance professional with over 20 years of experience in accounting, financial planning and analysis, and project management.  Her industry experience includes aviation, healthcare, and technology-enabled educational services offering SaaS solutions.
Ms. Gibbs's areas of focus include developing greater accuracy in sales and operating forecast models and annual budget models by partnering / collaborating with sales and operations business leaders, managing and analyzing large data sets containing financial and operational metrics by project, and establishing or enhancing monthly financial reporting frameworks.  Additionally, she specializes in establishing best practices and financial controls, implementing ERP systems to improve accuracy and timeliness of forecasting and monthly financial reporting, and streamlining business processes.
Following two separate airline mergers, Ms. Gibbs conducted post-transaction integrations of finance and accounting policies and procedures, financial information systems, and general ledgers as well as participated in M&A due diligence prior to one of the mergers.  Additionally, she has led cross-functional teams to identify, implement, and monitor various revenue generating and cost savings initiatives as well as productivity and process improvements.
Ms. Gibbs holds an MBA from the University of Arizona and a BS in Finance (summa cum laude) from Northeastern University.  She is an Ironman triathlete and enjoys bicycling and skiing.
Ms. Montgomery is the Chief Administrative Officer for The Desoto Group, bringing over 17 years of operational management experience and knowledge. She oversees the daily operations of the Information Technology, Human Resources, Training, and Marketing departments, in charge of developing the company's overall strategy.
Ms. Montgomery is a licensed General Contractor, a certified SHRM Human Resources Manager, and holds her FEMA Level III Emergency Management Certification. Her relevant experience entails over 20 years of policy development and review, 15 years of storm damage, and 7 years of contract management experience. Her extensive training in emergency management and public safety and security gives her the organizational and management skills necessary to excel in the EPC industry.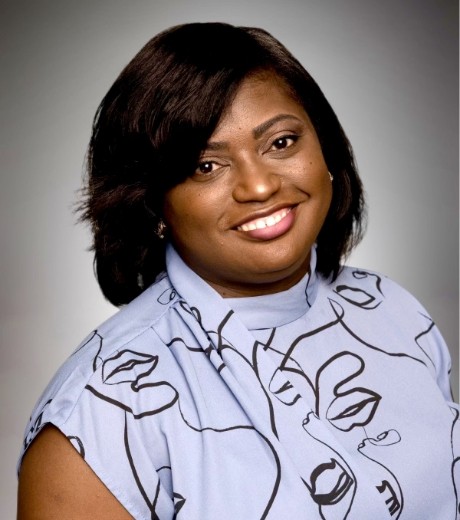 Sherese Montgomery
Chief Administrative Officer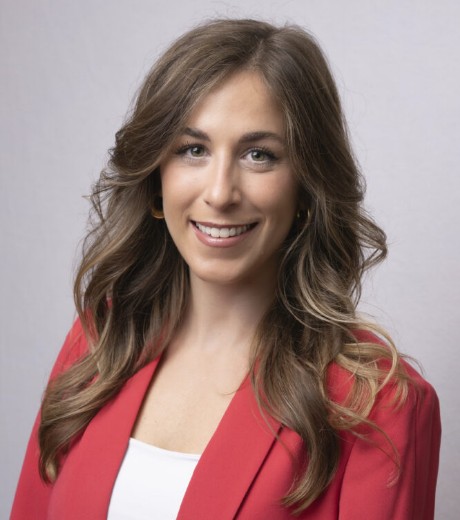 Gabriella Guariniello
General Counsel & Chief Compliance Officer
Ms. Guariniello serves a dual role as both The Desoto Group's General Counsel and Chief Compliance Officer. As General Counsel, Ms. Guariniello advises the executive team on legal issues and risk mitigation strategies. As Chief Compliance Officer, she is responsible for designing, implementing and monitoring processes to ensure The Desoto Group complies with all applicable laws and regulations.
Ms. Guariniello was previously an associate in Holland & Knight LLP's corporate services department, focusing her practice on mergers and acquisitions, securities law, and general corporate governance. Her experience includes representing a wide variety of clients, both private and public companies, in various buy- and sell-side transactions valued between $2 million and $3 billion.
Ms. Guariniello earned her Juris Doctor from the University of Florida's Fredric G. Levin College of Law with numerous awards, and her bachelor's degree in International Business and Marketing from the University of Tampa John Sykes College of Business.

As Vice President of Safety, Quality, and Training, Mr. Bradley is responsible for building strong relationships with the operation segments across our company, as well as with the customers Desoto serves. His passion and mission is to establish a focus-based safety and training culture for all Desoto employees.
Mr. Bradley has a vast background in the utility distribution field, including overhead, underground, substation, apprenticeship, and field leadership training with a respectable understanding of utility transmission and fiber optics. Mr. Bradley has a high regard for serving others, and continues to teach a Lineman Program he created at a local Community College, the nation's first pre-apprentice weekend lineman program. He has created pre-apprentice "Lineman Programs" throughout the State of Mississippi.
Mr. Bradley earned his bachelor's degree in Occupational Safety and Health from Columbia Southern University and his Industrial Maintenance and Fiberoptics Splicing Certificates from Meridian Community College.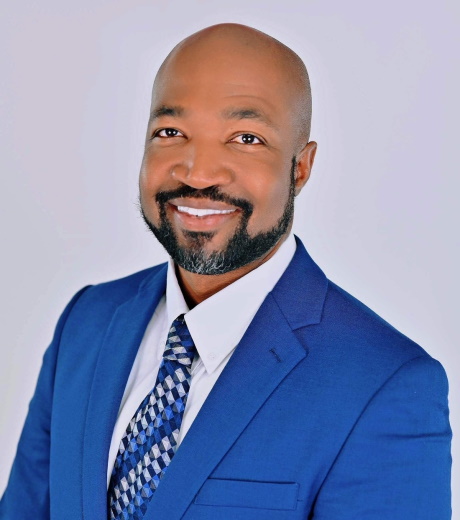 Curtis Bradley
Vice President of Safety, Quality, & Training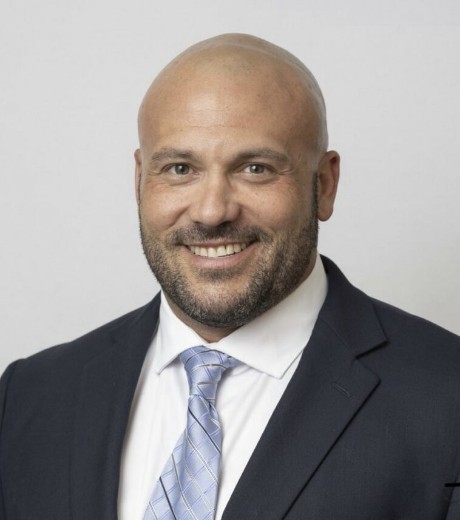 Richard Hosmer
Vice President of Electrical Construction
Mr. Hosmer serves as the Vice President of Electrical Construction for the The Desoto Group. He has operated in the electrical construction industry for over 19 years. He has direct responsibility over all aspects of electrical construction and provides strategic leadership and direction to ensure effectiveness of electrical construction project management and production employees. His previous experience is as District Area Manager of Utility Line Construction Services at ULCS, an Asplundh Company, Distribution Operations Manager at PowerTown Line Construction, and Crew Foreman for Pike Electric, Mastec Inc., and C&H Power Line Construction Company. He has experience working with Florida Power & Light, Duke Energy, and other utilities across the United States.
Mr. Hosmer is pursuing his MBA from the University of Maine and has a bachelor's degree in Business Management & Finance from Keiser University.
Mr. Wade has over 15 years of experience in construction and electrical transmission and distribution project management within the utilities industry. As the Vice President of Utility Services at The Desoto Group he is responsible for planning, managing and directing the successful operations and maintenance of energy services at Desoto, ensuring efficient and reliable delivery of resources.
Mr. Wade's broad experience ranges from VP of Construction for Sterling Solutions, Regional Manager for Cleary Building Corporation, Land Development Project Manager for Kennedy Homes Ltd., and most recently as Project Manager for MJ Electric. He also has significant experience working with ComEd,ITC, and NiSource.
Mr. Wade graduated from Northwest Lineman College where he completed the Electrical Power Safety Excellence Program. He holds a Class A CDL license and is certified in DOT Compliance and OSHA 30 General Construction & Electrical Transmission & Distribution.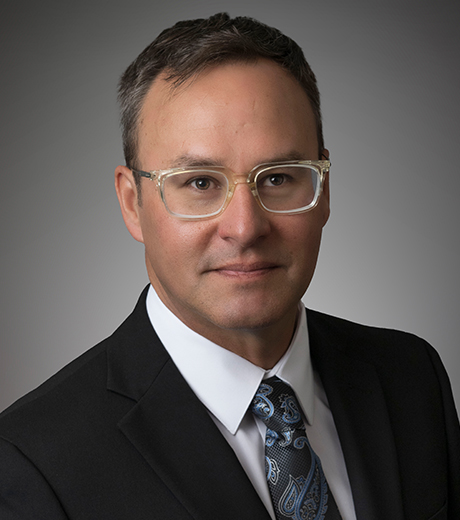 Nathan Wade
Vice President of Utility Services